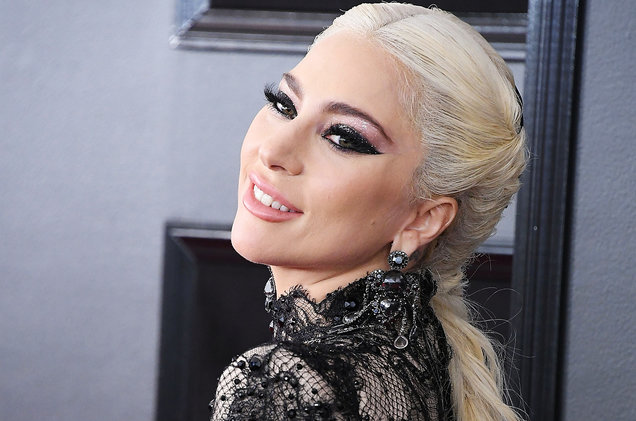 ---
Lady Gaga, following her debut into the music industry in 2008 till now, can be described as amongst the famous pop music stars in the world. According to Divine, "Lady Gaga's single, Born This Way, was record-breaking, in terms of music downloads, breaking online music stores" (23). She is as well regarded as one of the most successful members in the modern culture industry, echoing internationally with individuals from all walks of life. Lady Gaga is recognized by criticizers for her so called disgraceful as well as promiscuous behavior. Since her entrance into celebrity in 2010, Lady Gaga has produced mass critical conversation. The essay will offer a semiotic analysis of the video Born This Way that was produced by Lady Gaga.
Lady Gaga, in the video "Born this Way," attempts to create a post-race as well as post-gender aesthetic by means of collective scenes that have a mixture both of races as well as genders in the video's background as dancers. Women, whose heads are shaved dance alongside men who are in skirts. Roark & James asserts that "In the video, there are dark-skinned as well as light-skinned dancers who seem to be from different ethnicities. All of them are dressed in some version of post-industrial punk urban appearance in black, olive and grey" (115). However, by means of the lighting, the dancers in the background are hidden in relative darkness whereas Lady Gaga is spotlighted, also by the shimmers of diamonds that are on her outfit, illuminating on various turns and angles. When Gaga describes the splitting of a woman into two in a battle involving good versus evil, she is ostensibly describing herself.
In the "Born this Way" dance sequence, Lady Gaga comes out as the one who is in front as well as center, but in opposition to the post-race or post-gender backdrop, particularizing herself as white and feminine. The shimmers of diamond that are in Lady Gaga's costume refer to her wealth or value. She apparently perceives herself as a very valuable and wealthy person. Even though the visual similarity of the background dancers is prospectively transgressive in the manner in which it collapses both race and gender, Gaga makes overt use of her individual whiteness as well as femininity to be conspicuous from the futuristic similarity. 
We first see Gaga in the video "Born This Way" as she is spiraling inside a glass box, and she appears as having a supernatural third eye. This creates a query in the viewers mind which face is really Gaga's.
The most apparently striking image in "Born This Way" is the Gaga's birthing scene. From the video, it shows that Lady Gaga may be a big supporter of Surrealist Manifesto, since this work apparently echoes the surrealist's mission. Roark & James define Surrealism as "a movement that is revolutionary in the name of non-conformity, and which uses juxtaposition, absurdism, in addition to the unconscious elements so justify an escape from rationalism as well as societal restrictions" (90). In the video, Lady Gaga is as well seen giving birth to "countless" bodiless heads, one of which is hers. The births taking place in this scene decree the most literal demonstration of the aim of "Born This Way"- that is, the birth of a fresh/new race, one within the humanity race, that does not have prejudice, and no judgment, but one having boundless liberty. The fact that Lady Gaga is amongst those who are born presents yet another theme: Identity's multiple nature, given that Lady Gaga presents herself as the Mother Monster, and concurrently as the Little Monster.
At the end of the "Born This Way" video, we see Gaga silhouetted and walking in New York during the night. Then we see Gaga's skeleton, who symbolizes the evil that she gave birth to at the start of the video. It appears that evil Gaga is frozen in a stare of death, signifying the death of bubblegum pop. Lady Gaga seems to point out that this death is positive, as it results from many equal as well as true identities.
The video "Born This Way" is nearly controversial as her other videos. There have been every kinds of conspiracy theories in relation to Lady Gaga's probable involvement with the "Illuminati"- a covert society that was created during the Enlightenment. Divine (15) state that Gaga plays with the imagery so as to make her individual statement regarding the superficiality of fame, as well as a consumer-driven popular culture by the use of occult symbolism. The aforementioned elements of the video "Born This Way" echoes the disorientation of Gaga She was born as Stefani Germanotta but ended up becoming Lady Gaga following her artistic rebirth.
In conclusion, Gaga signs off with clear tributes to musical legend, Michael Jackson, with a gap-toothed peculiar girl, resembling Gaga herself. Gaga champions for a human race that is built on the equality and appreciation of all different people. The use of an advantaged white femininity illustrate more effectively in the birthing sequence where Lady Gaga turns out to be the celebrated white mother of all the future human race.