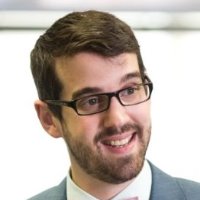 Dr. Gary S. Gordon
Top Rated: Business Writing Specialist.
Ann Arbor, Michigan

Languages: English- Fluent
✔Project Management.
✔Diversity.
✔Change Management.
✔Entrepreneurship.
✔Creativity & Innovation.
✔Business Development.
✔Cross-Branch Business Networking.
✔Marketing/Sales.
Work History and Feedback
Consistently ranked in the top 2% of Business writers in Michigan and skilled in academic writing and editing, I bring my diverse background of both the corporate world to enliven your business paper and come up with realistic and original concepts.
Having completed an MBA from Ross School of Business as well as a Ph.D. in Management & Organizations, I have a strong command of AP style, grammar, punctuation, word flow, and usage and am very efficient, creative and reliable.
My areas of expertise include academic business writing, nonprofits, financial services, small business, investments, writing, literature, public relations, and more. I work with several MBA and Ph.D. clients on their ongoing dissertations and projects.
I am excellent with short deadlines, and therefore, no job is too large or too small to handle. Please contact me today for more information. Above all, I am a service-oriented writer committed to establishing long-term working relationships with clients. I maintain excellent communication and strive to meet the specific needs of every individual or company that uses my services. I encourage you to see my reviews, as they demonstrate my approach to consistent service and professionalism.
Skills: Business Writing, Blog Writing, Business Planning, Accounting, Article Writing, Creative Writing, Project Management, English Grammar, Christian Theology, Technical Editing, Curriculum Development, SEO Writing, Data Analytics.