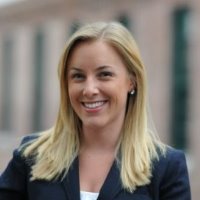 Dr. Julie Kirby
Expert Writer: 'Legal, Criminological and Ethical Specialist.
Cambridge, Massachusetts.

Languages: English- Fluent
✔Copyright Law and Policy.
✔Law of Armed Conflicts.
✔International Insurance Law.
✔Advanced Experimental Methods.
✔Advanced Statistical Methods.
✔Psychology of Learning and Behavior.
✔Cognitive Psychology.
✔Research Methods.
Work History and Feedback
I am a writer, editor, and content manager who fuses a background in Legal studies and cognitive science with an expertise in psychology, religion among other disciplines that I have over time managed to study. I've proofread national magazines and email newsletters among other freelancing jobs that have enabled me to have a deep understanding of content and to be more specific, academic material. A seasoned freelancer, I am known for my strong work ethic and strong organizational skills. I am detail-oriented, accurate and dependable, and I am adept at managing multiple projects while maintaining composure and a sense of humor.
Skills: Writing, Proofreading, Copy-editing, Copyrighting, Editing, Medical Writing, Financial Writing, & Business Writing.