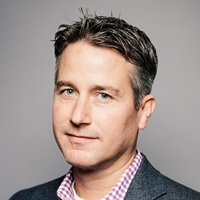 Dr. Sheldon Buckle
Executive-level (PhD.)
City of New York.

Languages: English- Fluent
✔Interviewing for Advocacy.
✔Communicating in Culturally Diverse Contexts.
✔Phonetics and Phonology.
✔Morphology and Syntax.
✔Entrepreneurship.
✔Organizational Science.
✔Decision and Risk Analysis
✔Organization Behavior.
Work History and Feedback
Welcome to my profile page! If you have a complex writing project (e.g., grant proposal, dissertation, thesis, survey design) or the basic assignments which include: research essay, literature review, annotated bibliography, reflective journal, critical review or analytical review you've landed on the right profile page.
If you might be having a challenging writing assignment or a lengthy masters/Ph.D. project then you've found the right person to ease your load- I am Dr. Sheldon, a veteran, highly rated writer. I work within tight deadlines, and I have managed to work throughout without ever having any of my clients' miss a deadline. My core values are honesty, professionalism, and integrity and I have an exceptional grasp of numerous subjects hence, I'm able to write lively & lucid prose according to your specialty.
Working and at the same time getting to struggle with your thesis, dissertation or even an essential essay can be a daunting task. You do not have to do all these on your own. I can help you with essay writing, any form of extensive editing, capstones, theses, and dissertations. I have extensive experience in conducting and doing in-depth research for academic projects which includes the organization and synthesizing of information. No matter how sophisticated your subject area might be, trust it on me to deliver top-notch papers which are spotless, by-the-book punctuation. I have the education and industry experience to communicate ideas clearly, meaningfully, and logically.