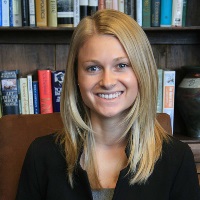 Dr. Heather Sawyer
Veteran Writer
Stanford, California.

Languages: English- Fluent
✔Cognitive Psychology.
✔Physiological Psychology.
✔Social Psychology.
✔Psychological Testing and Measurement.
✔Renaissance and Revolutions.
✔The Ancient World: Greece.
✔Medieval Europe.
✔America Between Wars, 1919-1941.
Work History and Feedback
When you come to think of what Doctors do, they mend the body while therapists mend the brain section and ultimately, researchers dwell more on the scientific evidence. Have you ever asked yourself who gathers all this information from all the reliable sources by bringing them together while still distilling it into a thought-provoking piece of content?
That is where I come in. A veteran psychologist with a Clinical & Health Psychology Ph.D. from The University of Edinburgh but having studied my Undergraduate MA in Psychology at the College of Arts and Sciences - Seattle University. I am a reliable, readable writer specializing in writing issues related to Evolutionary Psychology, Neurobiology, and Depression, habit-building, and mental health.
I am always interested to work on new projects whether in Commerce, Engineering, and Public relations among other disciplines. I have written multiple articles relating to Psychology, Philosophy, and History. My essays are all leavened by pithy expert quotes and latest research finding. Working on your project is what I'd love to do, it's what I'm trained to do, and it's everything I dedicate my time for and what do you expect? I will bring meticulously fact-checked, evidence-based information. I understand the meaning of a deadline. If that sounds like what your writing needs demand, let's get started.