Our Team
Professional Paper Writers ' Editors
The staff at MyPaperHub.com is composed of a remarkably dedicated ' professional workforce that has a passion for writing, and they love what they do. We consider our company very privileged to be endowed with such a workforce that is committed to it's duties and whose goal is to contribute directly and indirectly to your success.
It is our joy and delight to see you prosper in your pursuit of knowledge. Our team is made up of both the skilled staff and the support staff who work in harmony to ensure they deliver quality work that will meet your expectations and guarantee you good grades.
The experienced staff ranges from Researchers, Writers, Editors to Proofreaders who are specialized in their respect field.This specialization ensures only experts in a particular profession handles your work with a view of producing academic papers of premium quality.
They are highly qualified with the minimum qualification being a degree and apart from the hard skills; they also possess soft skills that are very critical for a performance oriented company like ours. This means they have a positive attitude towards their work, possess excellent communication skills, and have a great respect for time, transparency and teamwork spirit. Another essential characteristic of our skilled staff is their long experience in matters relating to writing. This experience is very critical since it makes them brings perfection into their work. Here are some examples of typical employees at MyPaperHub writing service
Senior Expert: International Business and Management
Department: Sample/Custom Term Paper
Freelance employee of MyPaperHub. MBA, Harvard Business School, 2007. Undergraduate degree from University of Pennsylvania in Bs. Economics
Interests: Management policies, Running the enterprise, tennis.
Senior Editor and Proofreader: Social and Behavioral Sciences
Department: Thesis Consultancy
Full time employee of MyPaperHub. Graduate of Princeton University, 2013. Advanced language courses and extended linguistics training, Jan 2014 - June 2014.
Interests: Playing scrabble, Politics, reading and golf
Contact Us
Contact Us (24x7x365)
Email Us, Call Us or Chat Us
Order Email
1-360-474-4793
SSL Certified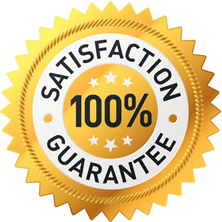 We know you'll be happy with our work.
In fact,
We Guarantee it.
We don't just say we'll get it right for you-we make sure of it. Our unbeatable guarantees cover the services we sell, the quality you expect, and the accuracy you deserve